Beth Stormshak, PhD
Research Scientist, Prevention Science Institute, Phillip H. Knight Chair and Professor, Counseling Psychology Program
Beth Stormshak, PhD, has expertise in the area of prevention, including prevention of substance use, problem behavior, and later mental health problems in children and youths. Her research focuses on the development of family-centered, model-driven interventions designed to reduce problem behavior and promote successful developmental transitions. She has served as the principal investigator on multiple grants, including randomized trials that tested the efficacy and effectiveness of family-centered models of prevention to reduce risk behavior in early childhood, in school-age children, and adolescents, with a primary focus on enhancing parenting skills and behavioral management.
---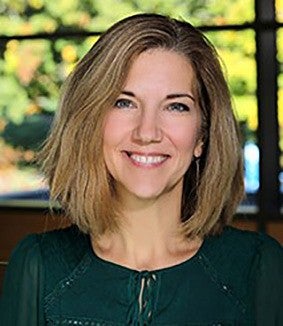 Wendy Hadley, PhD
Julie and Keith Thomson Faculty Chair and HEDCO Clinic Director, Associate Professor, Counseling Psychology and Human Services
Wendy Hadley, PhD, received her degree in clinical child psychology and behavioral medicine from the University of Memphis in 2003. She completed her internship and postdoctoral fellowship within the Brown University Clinical Consortium. Dr. Hadley then joined the pediatric psychology faculty at Hasbro Children's Hospital in 2005. She worked with a variety of pediatric patients and their families, including those affected by cancer, HIV, feeding disorders, cardiac issues, and overweight/obesity before coming to the University of Oregon.
Dr. Hadley conducts research on adolescent risk behaviors including the prevention of substance use and sexual risk behaviors, and adolescent weight management. She has published over 40 peer-authored papers in this domain and has served as Principal Investigator or Co-Investigator on over 20 NIH-funded grants. Funding agencies have included the National Institute of Mental Health, the National Institute of Diabetes and Digestive and Kidney Diseases, the National Institute for Child Health and Human Development, and the National Institute on Drug Abuse. In her role as a clinician, she has trained over a hundred pre-doctoral, doctoral, and post-doctoral trainees.
---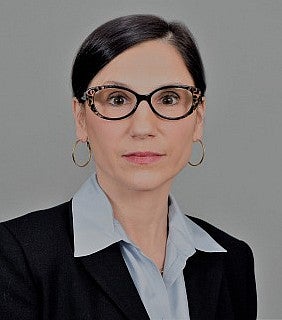 Anne Marie Mauricio, PhD
Associate Research Professor, Prevention Science Graduate Programs, Associate Director of the Prevention Science Graduate Programs
Anne Marie Mauricio, PhD, is an Associate Research Professor and Family Intervention Scientist at the Prevention Science Institute. She has more than 15 years of experience working with communities to develop, implement, and evaluate culturally competent evidence-based interventions. Her research and practice interests focus on the translation of evidence-based interventions for sustainable delivery in real-world settings. Her research has focused on examining how implementation processes function collectively to influence each other and outcomes and on understanding contextual factors that influence heterogeneity in intervention responsiveness and how this heterogeneity links to intervention outcomes. She is also a licensed psychologist with extensive experience working with families and children in community settings, and she has trained and supervised 100s of clinicians in family-centered, evidence-based interventions in the US and internationally.