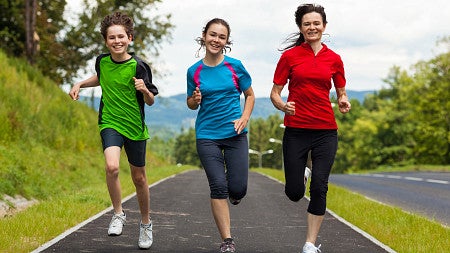 Intake
All families who seek services at the CFC participate in the Family Check-Up (FCU) intervention, an evidence-based model for mental health service delivery for children ages 2-17. The FCU offers parents and other caregivers a snapshot of how their child is developing compared to other children of the same age and identifies parenting and family strengths and challenges that impact the developmental process.
---
The Family Check-Up
The Family Check-Up identifies the specific strengths and needs of each family. There are three steps to this process.
Initial Interview

The aim of the initial interview is to build a rapport with the family and explore the family's concerns.

Family Assessment 

This brief, strengths-based, comprehensive family assessment typically includes the following: (1) A questionnaire about child behavior, emotional problems, school functioning, and parenting; (2), observation of a brief structured family interaction tasks with parent and child (e.g., 3-5 mins), and a school assessment (if indicated).

Feedback Session

The feedback session provides the family with feedback on the strengths and challenges of their child and/or family. The goal of the feedback session is to collaborate with parents to evaluate their family's needs.
Based on the information gathered from brief questionnaires and interviews, a menu of intervention options is provided to parents, including options for continued therapy and services within the clinic that include both parenting support and direct services for children.
---
Family Therapy and Support
Family therapy and support is a collaborative process that focuses on needs identified by parents and family members. Typically, families meet weekly with a therapist, and together they focus on supporting existing strengths and positive parenting practices as well as developing new strategies to work with problem behaviors in the home or at school.
---
Individual Interventions with Children/Adolescents
Direct interventions with children and adolescents include evidence-based mental health interventions or advocacy within a mental health delivery system. This may include any number of treatments, from cognitive-behavior treatment for depression to social skill training for young children. Individual work with children is typically combined with regular parent support.
---
Parent Skills and Support
Parent skills training can be provided for all ages and will include specific skill development (e.g., behavioral management skills), as well as a focus on the parent-child relationship, developmental issues, and parent involvement at school. Parenting curricula are based on research and have proven helpful to parents interested in making changes at home.
---
Comprehensive Child Assessments
We offer psychological and psycho-educational testing for children and adolescents for parents whose children are dealing with issues such as school behavior and/or achievement problems or behavioral and emotional disorders. We work closely with families, teachers, and other individuals involved in children's lives to develop an in-depth understanding of children's competencies, areas of concern, and overall adaptation.
---
Telehealth
We offer remote therapy sessions over the phone or via video conferencing. Telehealth services are also available for out-of-state clients.
---
Sibling Support
We offer on-site sibling support for children whose parents and siblings are receiving therapeutic services.
"Our therapist was eager to accommodate our schedule. She was very friendly and warm and put all family members at ease. Our son bonded well with her and became emotionally stronger." - Parents of an 11-year-old male