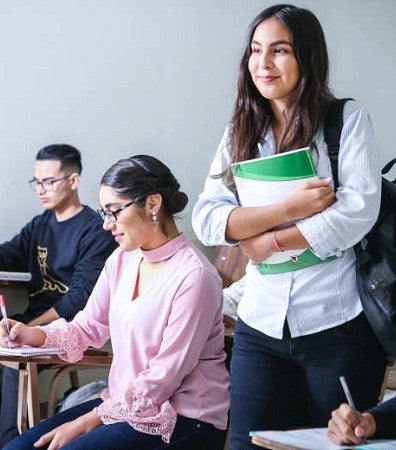 The Child and Family Center provides assessment and support services for children and families. Our services promote socio-emotional development and mental health resilience for families from diverse backgrounds.
An internship at the CFC involves working with real families in our community. Professionalism and confidentiality are of the utmost importance.
Internships are available to Family and Human Services undergraduate students from the University of Oregon. Internship requirements and responsibilities can be tailored to the student's needs and interests.
Description of position:
Interns will have the opportunity to:
Provide sibling support (This is the main component of the internship)
Provide 1 hour per week of office maintenance
Engage in 1 hour per week of self-care
Engage in independent learning opportunities

Watching recorded therapy sessions and practice writing case notes
Reading articles about the Family Check-Up, basic play therapy skills, and other readings tailored to your interests
Career exploration
Watching documentaries or listening to podcasts about child and family therapy

Debrief at weekly independent supervision meetings with the internship supervisor
Expectations:
In the service of maintaining a safe clinic space, we ask that you:
Keep all client information confidential
Use a quiet tone of voice while sessions are in progress
Lock the file cabinets and the file room door immediately after use 
Inform a CFC staff member immediately if an urgent concern arises 
Give as much notice as possible if you will not be able to show up to an obligation to which you previously committed
Keep a positive, supportive attitude while working with clients 
Dress in a professional manner that is suitable for working with children and families
Accurately record your internship hours
For more information, contact us at cfcclinic@uoregon.edu or by phone at 541-346-4910